Pomegranates, kiwifruit see interest on PMG
Pumpkins?and pink pumpkins regained the top two spots on PMG the week of Oct. 26, leading up to Halloween, while lettuce moved up a couple of places to No. 3. Kiwifruit rejoined the list at No. 4, and pomegranates shot from No. 10 the previous week to No. 5.
The PMG platform connects produce buyers and sellers. Below, find the top 20 searched commodities on PMG during the week of Oct. 26.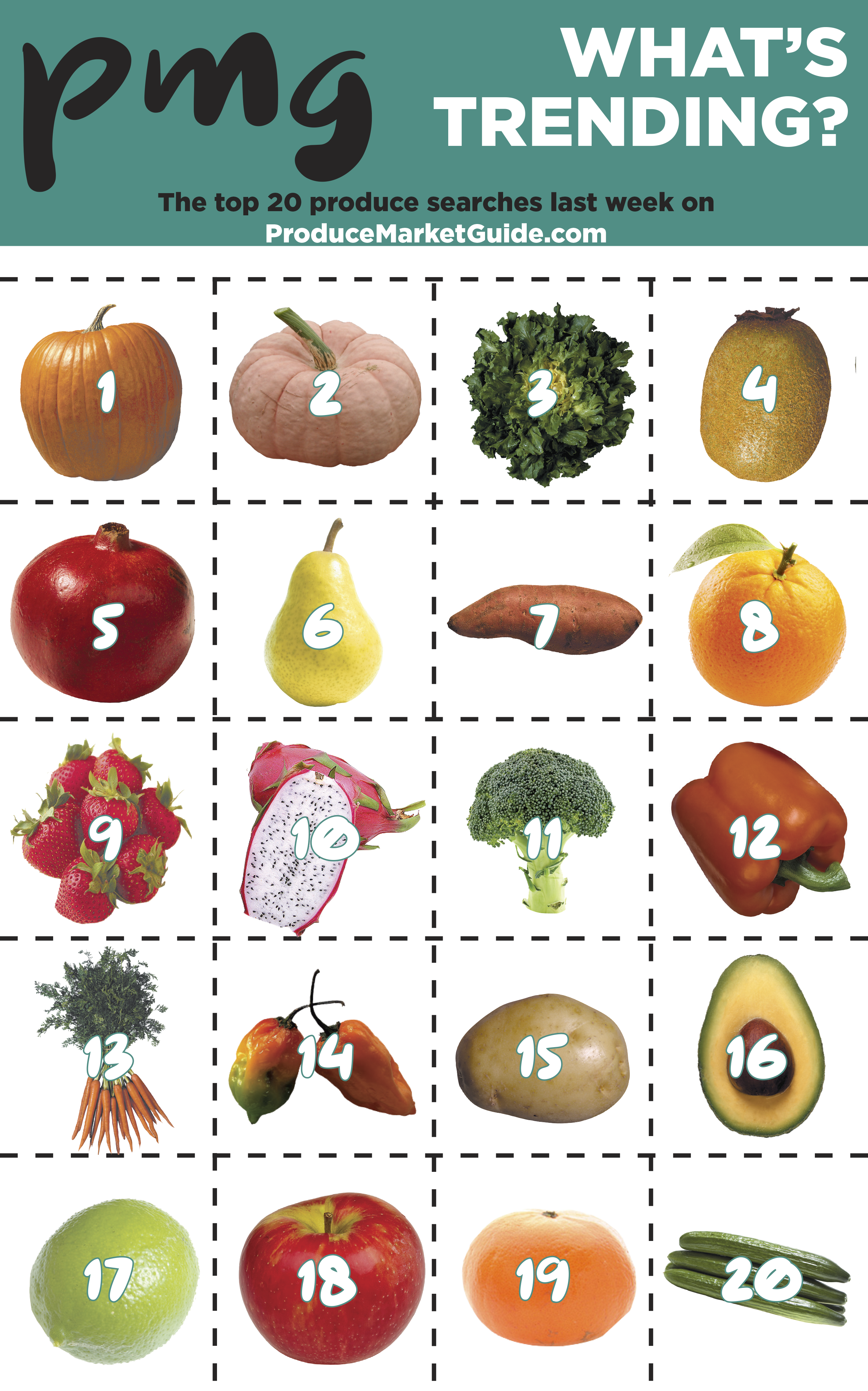 Organic pears returned to the list at No. 6, while sweet potatoes moved up two spots to No. 7. Oranges slipped two places to No. 8, and strawberries rejoined at No. 9. Dragon fruit gained six slots from the previous week to complete the top 10.
Broccoli fell to No. 11 from No. 3 the previous week, but bell peppers rose from No. 19 to No. 12. Carrots fell from No. 4 to No. 13, and chili peppers moved up three places to No. 14. Potatoes returned to the list at No. 15.
Avocados fell a couple of spots to No. 16, and limes gained three spots to land at No. 17. Apples fell from No. 1 the week of Oct. 19 to No. 18 the week of Oct. 26, and mandarins slipped down one place to No. 19. Cucumbers fell from No. 7 to No. 20.
More from the PMG top 20:
Oct. 26:?Citrus, tropicals pick up interest on PMG
Oct. 19:?Pumpkins top the list on PMG